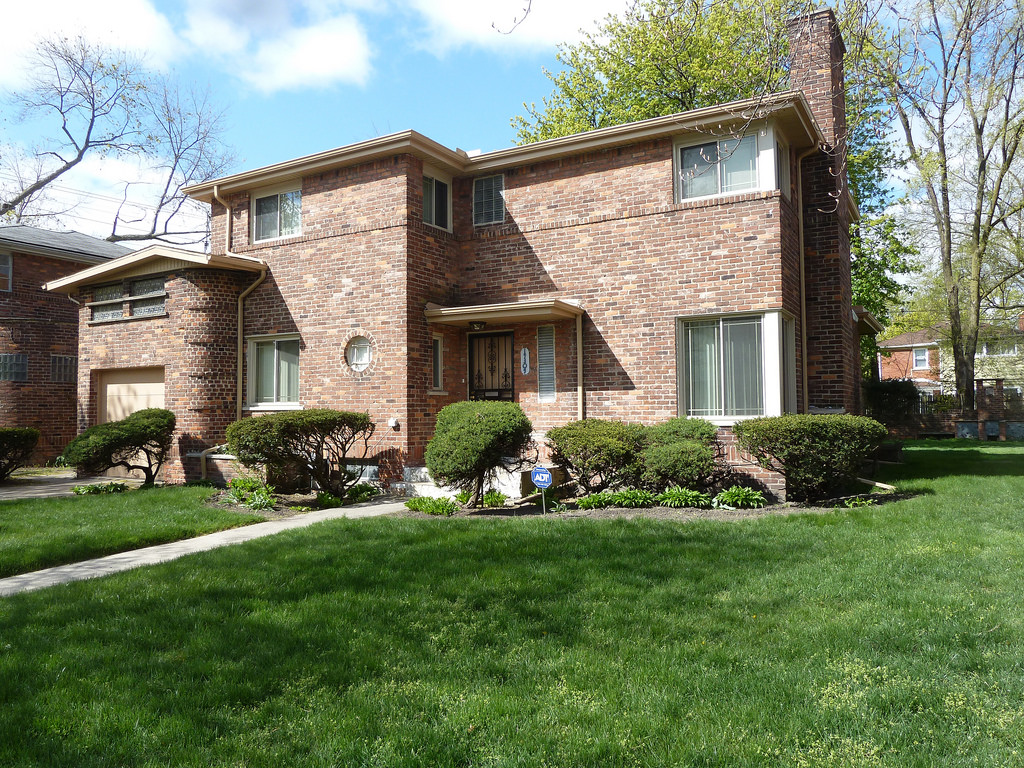 The Louis G. Redstone Historic District
The Louis G. Redstone Residential Historic District, located in the Greenwich Park neighborhood of Detroit, consists of three houses designed by Louis G. Redstone, the founder of Redstone Architects. The three houses were built for Redstone's family, his brother, and his business partner.
Louis G. Redstone was a prominent architect of the Detroit area, known for his modernist style and his contributions to suburban malls and shopping centers.[1] He was born in 1903 in an area of Russia that is now part of Belarus, but immigrated to Palestine in 1920 to help build Jewish settlements, eventually becoming a stone mason. In 1923, he moved to Detroit to join his brother Solomon, and finally earned enough money to attend the University of Michigan's School of Architecture, graduating in 1929. However, because of the Great Depression, it was difficult to find work as an architect, so he worked for a while at Ford Motor Company. But, he wanted to use his degree so he moved back to Palestine in 1933 so that he could use his degree. While there, he worked as an architect designing homes and apartment buildings. He also assisted in the design of the Palestine Pavilion for the 1937 World's Fair.[2] The same year, he returned to Detroit to open his own architectural firm. In 1948, he received a master's degree from Cranbrook Academy of Art. In the course of his career, he designed several well-known metro Detroit buildings including Macomb Mall, Somerset Mall, Hamlin Hall at Oakland University, and several banks. He died in 2002.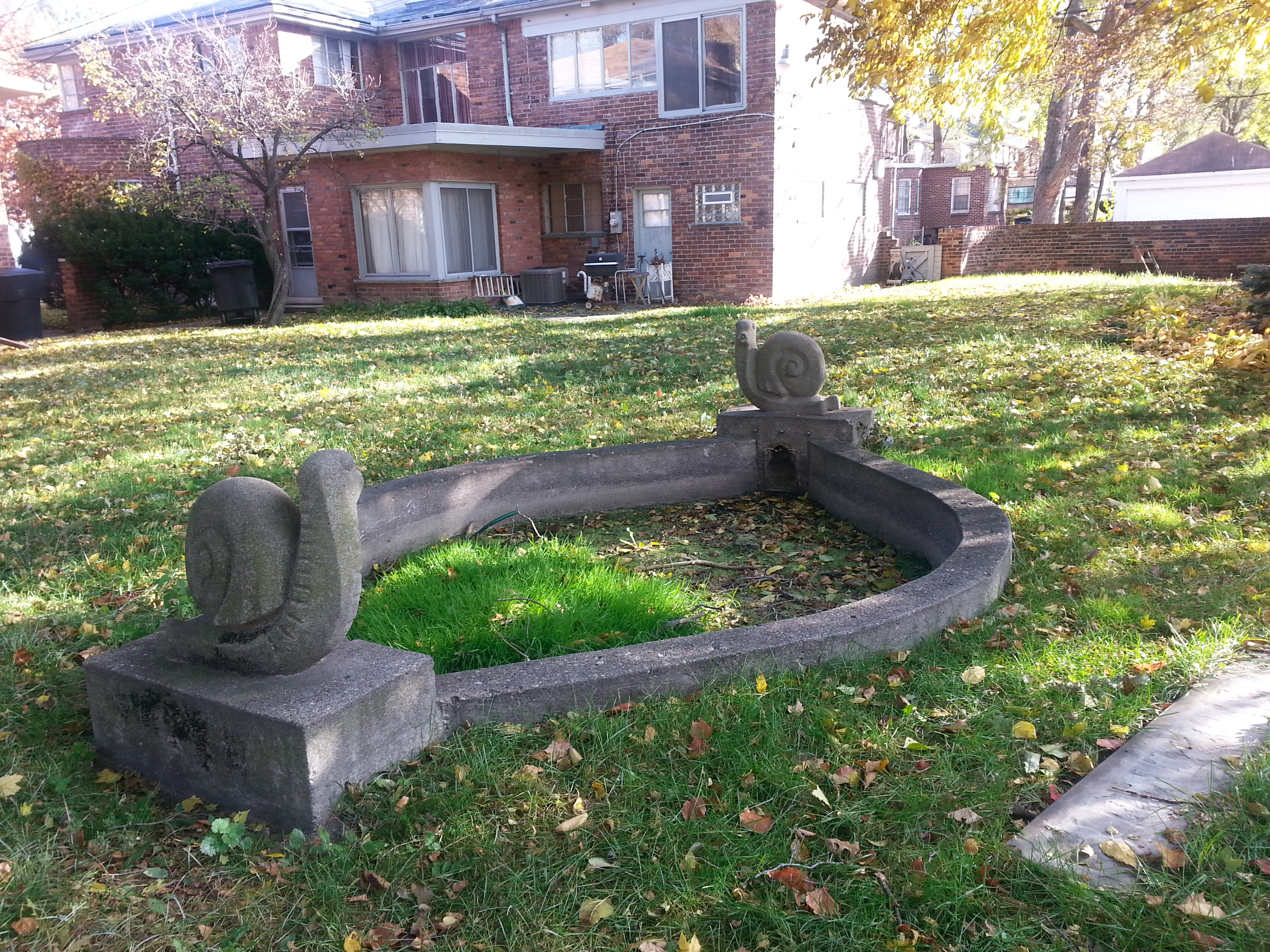 The three houses designed by Redstone and that are part of the Historic District are part of the National Register of Historic Places Program, which endeavors to "identify, evaluate, and protect America's historic and archeological resources."[3] The houses were built in 1940 and are examples of the International Style, which developed in Europe after the devastation of World War I.[4] The style originated in the 1920s in Europe and is the result of post-World War I architects attempting to create an entirely new style not influenced by historical styles.[5] The style is characterized by characterized by "an emphasis on volume over mass, the use of lightweight, mass-produced, industrial materials, rejection of all ornament and color, repetitive modular forms, and the use of flat surfaces, typically alternating with areas of glass".[6] The houses have "simple geometric massing, low slope hipped roofs, reclaimed red brick walls with brick detailing, curved walls, and steel casement and glass block windows".[7] The three backyards are shared and in the middle is a wading pool that was used by the Redstone children.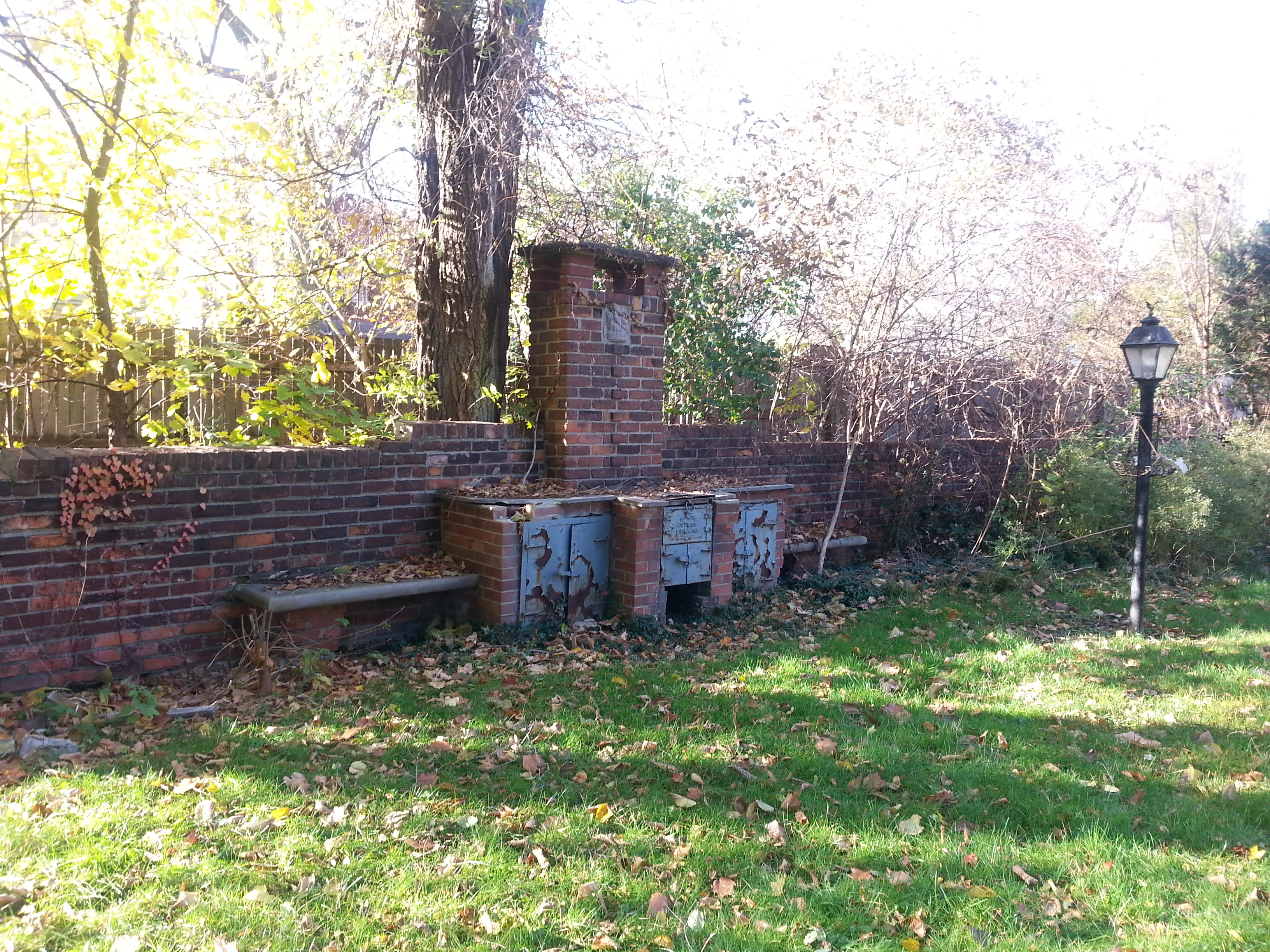 Many of the other houses in the neighborhood have features from the Colonial Revival style, their location of Appoline Street locates the three houses near the commercial buildings on 7 Mile, which were built around the same time as the Historic District. The houses have attached garages, which was a very innovative design in 1940.
[1] Historic Detroit. "Louis G. Redstone (March 16, 1903-March 31, 2002)." N.D. http://historicdetroit.org/architect/louis-g-redstone/
[2] Michigan Modern. "Louis G. Redstone." N.D. http://www.michiganmodern.org/designers/louis-g-redstone
[3] National Park Service. "National Register of Historic Places Program: Redstone, Louis G. Historic District." N.D. https://www.nps.gov/nr/feature/places/14000024.htm
[4] Living Places. "International Style—1930-2000." The Gomabach Group, 2016. http://www.livingplaces.com/architecturalstyles/International_Style.html
[5] Getty Research. "International Style." Art and Architecture Thesaurus Online. 2004. http://www.getty.edu/vow/AATFullDisplay?find=international+style&logic=AND&note=&page=1&subjectid=300021472
[6] Ibid.
[7] Living Places. Ibid.