Redstone Architects attended the IACP annual conference as an Exhibitor on October 16-18, 2022, in Dallas, TX.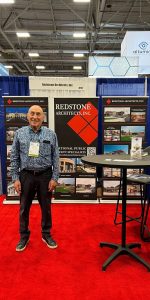 Redstone has been an exhibitor at the IACP annual conferences continuously since 2002, where it meets law enforcement officials from agencies throughout the United States.  
By visiting vendors and attending presentations, we keep ourselves updated on the latest trends in law enforcement issues and technology.