PROJECTS FOR EVERY SECTOR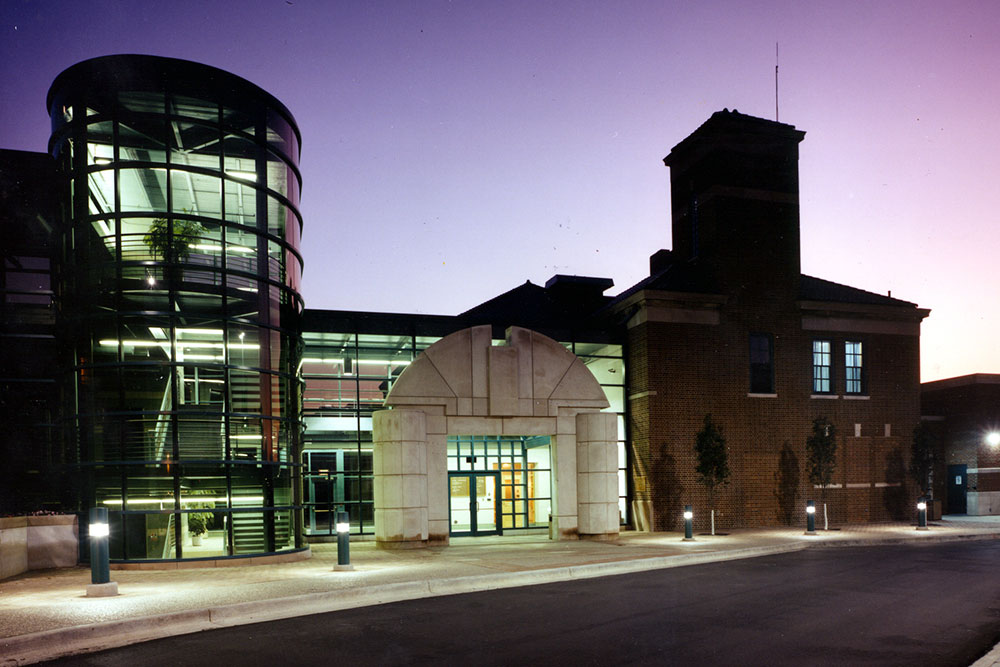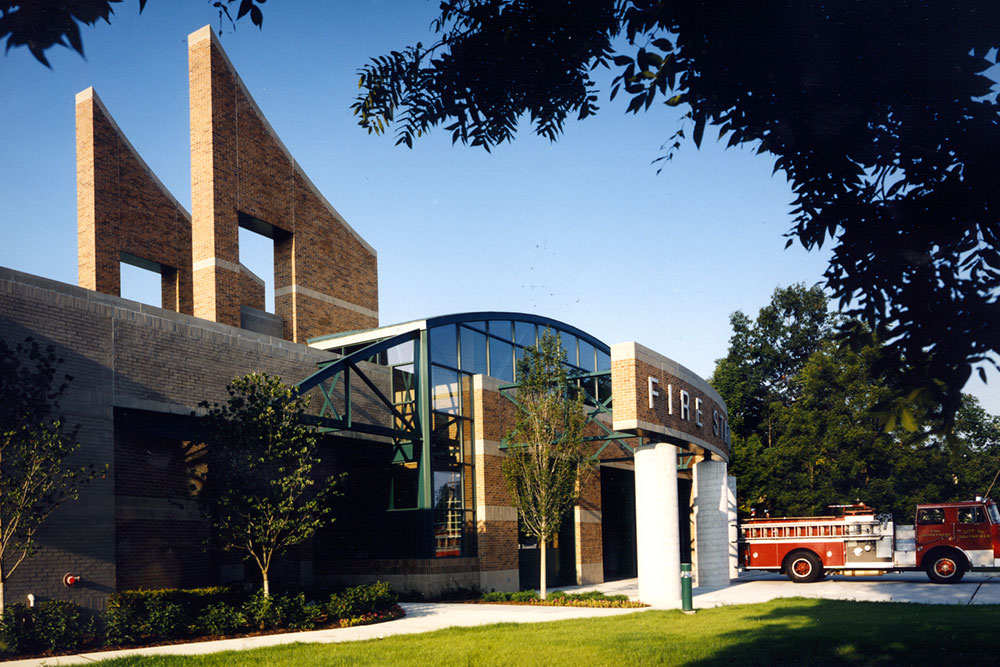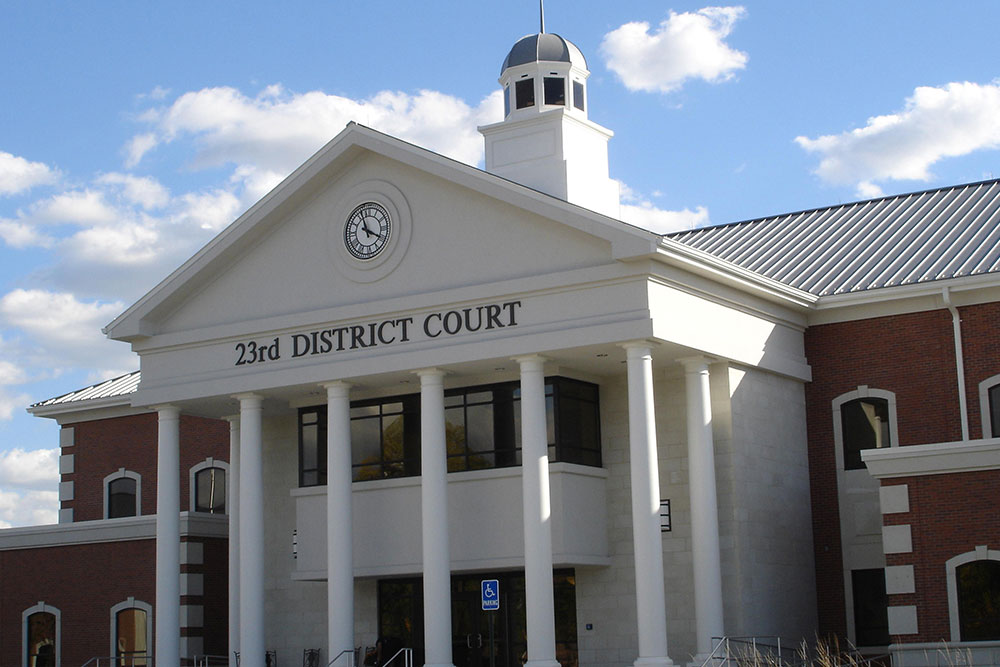 WHY WE'RE DIFFERENT
We Specialize in Law Enforcement, Justice, and Public Safety Architecture
We are nationally recognized for our expertise in the architecture and design of law enforcement, justice, municipal and public safety buildings. We believe that the key to achieving innovative and efficient design solutions is for the designer to gain a thorough understanding of the clients' needs and operations. We provide design leadership and technical expertise with experienced staff that always seeks better ways of meeting and exceeding our clients' expectations. We do make a difference!
Clients Appreciate our Expertise
I want to take a moment to thank you for all you and WYK Associates, Inc. did to insure the proper planning and layout of this facility. It turned out to be better than we had dreamed from the time we first started considering this project. You took our words through an elaborate interview process and turned them into a program and plan which led to a state-of-the-art facility; which is very aesthetically pleasing as well as extremely functional. The end result stands as tribute to your expertise in planning these types of facilities.

Full letter available upon request.

"Since before the start of the new Troy Fire Station #4 building, Redstone Architects has been very accommodating in the planning, design, and guidance of the project. You and your firm have worked collaboratively with City of Troy staff members to present new ideas for consideration, as well as prudent value engineering as necessary to meet budget restraints, oftentimes after hours to resolve matters.
Thank you for your attention to detail, coordination, and patience throughout the project. I can say with confidence that I would highly recommend Redstone Architects, Inc., for the design of any future fire or public safety related building project."

Full letter available upon request.

"As we have worked through the programming phase of the project, I have personally worked with Daniel Redstone. Listed below are the impressions he made on me:
He knew about police departments and how they work. There was no need for long explanations on how we did things, he already knew. This moved the process along much faster than expected.
He thought of things during the programming that we had not considered. It was clear he had done this type of work before, and we did not have to reinvent the wheel. If not for Daniel's knowledge, we would have struggled with the things I would have missed.
He actually listened to everything we had to say and the process was very intuitive. I thought the process would be painful, but I was pleasantly surprised on how easy the process went.
Daniel Redstone is clearly a professional police facility architect and we at OCPD are very pleased to have him working on our project."
Full letter available upon request.

"Both myself and my Court Administrator, Dona Gillson, worked with Daniel and his staff over a number of months to develop the program and the design for our new 63rd District Court Facility. Dan and his staff were very accommodating, helpful and knowledgeable in helping us through this process. They listened to our ideas, brought in their knowledge of court design, and the result was a collaborative design that we looked forward to being implemented.
We have now been in our new facility for over six months, and I have to tell you how well the building functions operationally, all within a secure environment for my staff, as well as the public. Our new Court Building is just as Dan promised - functional, efficient, secure and beautiful."


"From the groundbreaking in July 2002 to the dedication in April 2004, your organization provided outstanding direction and professionalism."

"For the past seven and one-half years, we have enjoyed the space that you created. We have ample offices, cubicles, work areas, and conference rooms that provide efficiency in our 24/7 operation. We utilize our EOC (emergency operations center) for a variety of reasons, including meetings, training sessions, retirement gatherings, and our Citizens Police Academy."

Full letter available upon request.

"Redstone Architects, Inc. was the principal designers of our new 23rd District Court Building. To date, I cannot begin to tell you how many compliments the Judges and I have received about how beautiful the new court building is. They took care of planning every detail and ended up with a solid design effort. They have incorporated our main concern, the safety of the court staff and the public, in designing the New 23rd District Court Building. I would certainly give Redstone Architects, Inc. high marks for their efforts."
See Project

"I found that working with Dan and his staff during the two year project was a very rewarding experience for me personally. They took the time to help me understand the process, listened to me and my staff with our ideas, and managed to convert those ideas into reality through their creative approach to design.
As a result, after being in the building for almost 10 years, there is nothing I would change from the original design. Dan was always available to us during the entire project, and continues to be a good friend today, some 10 years later."

Full letter available upon request.

"It has been seven years since our combination City Hall/Police Department building has been completed. I am still happy to report that the design you conceived has been very functional for the police department, and has successfully stood the test of time. The design process was a pleasant exciting experience. In hindsight, I am also happy to say it brought us a very efficient and usable workspace. I would be happy to highly recommend your firm to any police department seeking a competent architectural firm to design a building for their future use."

"Dan Redstone is undeniably the most skilled architect I have met and had the privilege to work with. His conscientious attention to the client's needs has earned him the respect of countless criminal justice executives who have utilized his professional services. Regardless of whether you are constructing a new building or renovating an existing structure or space, Dan and his team will provide you the most competent and cost efficient options available. His creativity and strategic thinking are second to none."

"Daniel Redstone has done more than simply design a building. He helped us during the space needs study by bring forth ideas we would have otherwise overlooked. Daniel Redstone and his associates are very unpretentious in their planning and design. Their first concern is the customer's needs. I have been extremely pleased the lead architect chose Daniel Redstone to design our police department."

Full letter available upon request.


"I could not be more pleased with the unique design solution develop by Daniel Redstone and his staff. It is extremely efficient and flows naturally. We are also very happy with the fact that Redstone and its construction partner were able to "manage the money," keeping the construction costs within the bond issue limit."

Full Letter available upon request.


"Your firm was very involved in the design of the Kentwood Justice Center, which includes the Kentwood Police Department and the 62-B District Court. I was impressed with how you and Bassam listened to our needs and ideas and then incorporated them into the design. Your Firm came up with creative solutions to our problems. I can't tell you how many compliments we have received about how well the building was designed."

Full letter available upon request.


"I want to let you know how thrilled the City of Taylor is with its new Central Fire Station and 23rd District Court. Your role as the architect with the Design-Build team contribute greatly to the design of efficient buildings that fit well into the City's Master Plan for development of a "New Urbanism" aesthetic along Goddard Road. You listened to our need to keep costs within the established budget. Design discussions led to reductions in the program approved by the users. Your involvement with the Contractor in the selection of materials and systems helped keep the project within budget. Thank you again for all your efforts."
Full letter upon request.
See Project
OUR FIRM HAS BEEN A TRUSTED ARCHITECTURAL FIRM FOR OVER 80 YEARS.
Our Team has the experience to design a successful project:
Daniel Redstone, FAIA, NCARB, LEED AP
Peggy Matta, AIA, LEED AP BD+C
Teffera Kowlaske, Assoc. AIA, LEED Green Associate, CDT
SEE STAFF BIOS